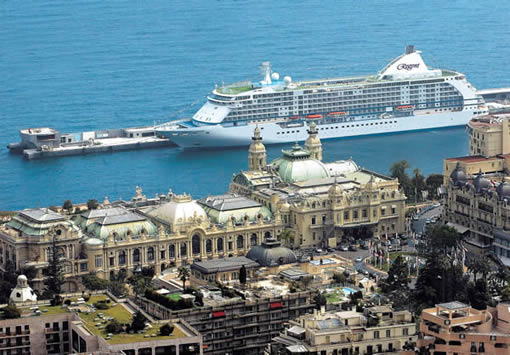 The star highlight of this enormous cruise is that its an all-suite vessel, housing the best that luxury can offer, along with unprecedented amenities and services that are plentiful. Every cabin on board is a suite with a balcony. The vessel has on-board four main dining venues where you can dine in opulence. It also boasts of 447 international crew members that cater to a maximum of 700 guests, acting as personal concierges to attend to their every whim and fancy. It has also been reported that the Seven Sea Voyager is soon to receive a multi-million dollar refurbishment scheduled in October, unveiling her new look in the same month, on the 23rd. The Seven Sea Voyager has boast-worthy suites, our favorite picks being:
The Master Suite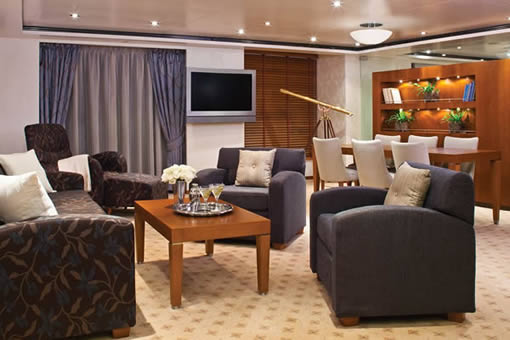 The Master Suite on Deck 11 spreads across a lavish 1,403 sq. ft. which includes two and a half bathrooms, private balconies, two spacious bedrooms, an expansive living room and a walk-in closet with a safe. The highlights of this room are: butler service, concierge-level amenities, two European king-size Suite SlumberTM beds, and interactive flat-screen television and direct-dial satellite phone. The suite also has an iPad in suite, stocked refrigerator, a complimentary cocktail party and Hermes and L'Occitane amenities, among others.
Grand Suite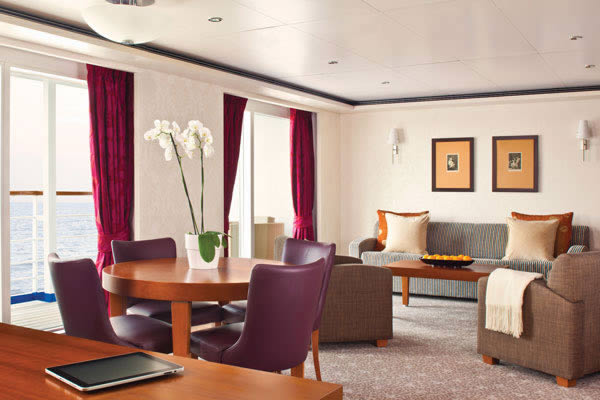 The Grand Suite spans to a total of 876 sq. ft., which is almost the same as the Master Suite, that also includes the highlights. The only difference is that the former is bigger in terms of area. In comparison to the Master Suite, the Grand Suite has one and a half bathroom and only one bedroom and balcony.
Voyager Suite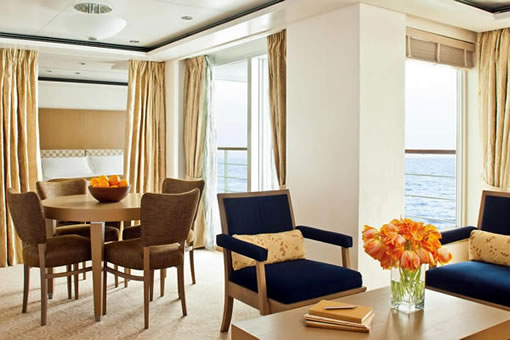 The Voyager Suite too is lavished with a bathroom, bedroom, balcony, living area and walk-in closet with safe, rendering some what the same amenities and services, taking away one or two. However, the suite space is much smaller, measuring up to 604 sq. ft.
Seven Seas Suite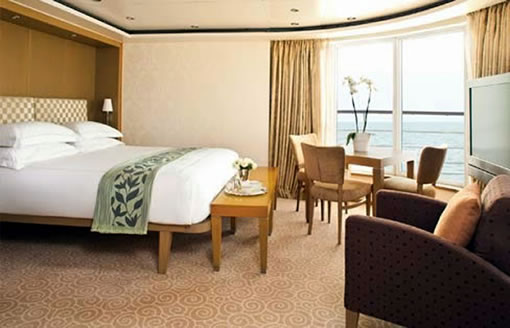 The fourth suite we would like to highlight is the Seven Seas Suite, which is identical to the Voyager Suite, however, it differs areawise. Unlike the Voyager, the Seven Seas Suite spreads over 681 sq. ft area. Amenities and services are almost the same.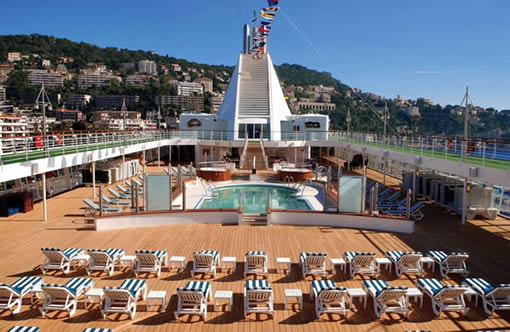 These are just a few of the best suites on the Seven Seas Voyager. Don't forget the details, in case you just decide to go on-board!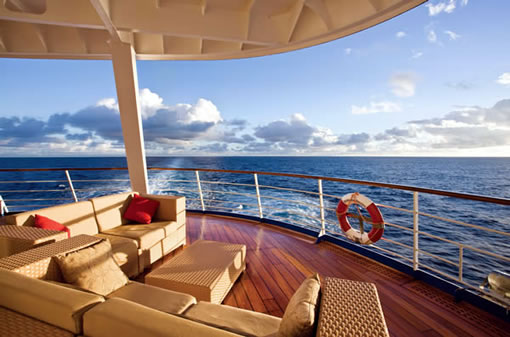 Via: Luxurylaunches